CHILDREN'S POSTER COMPETITION 2015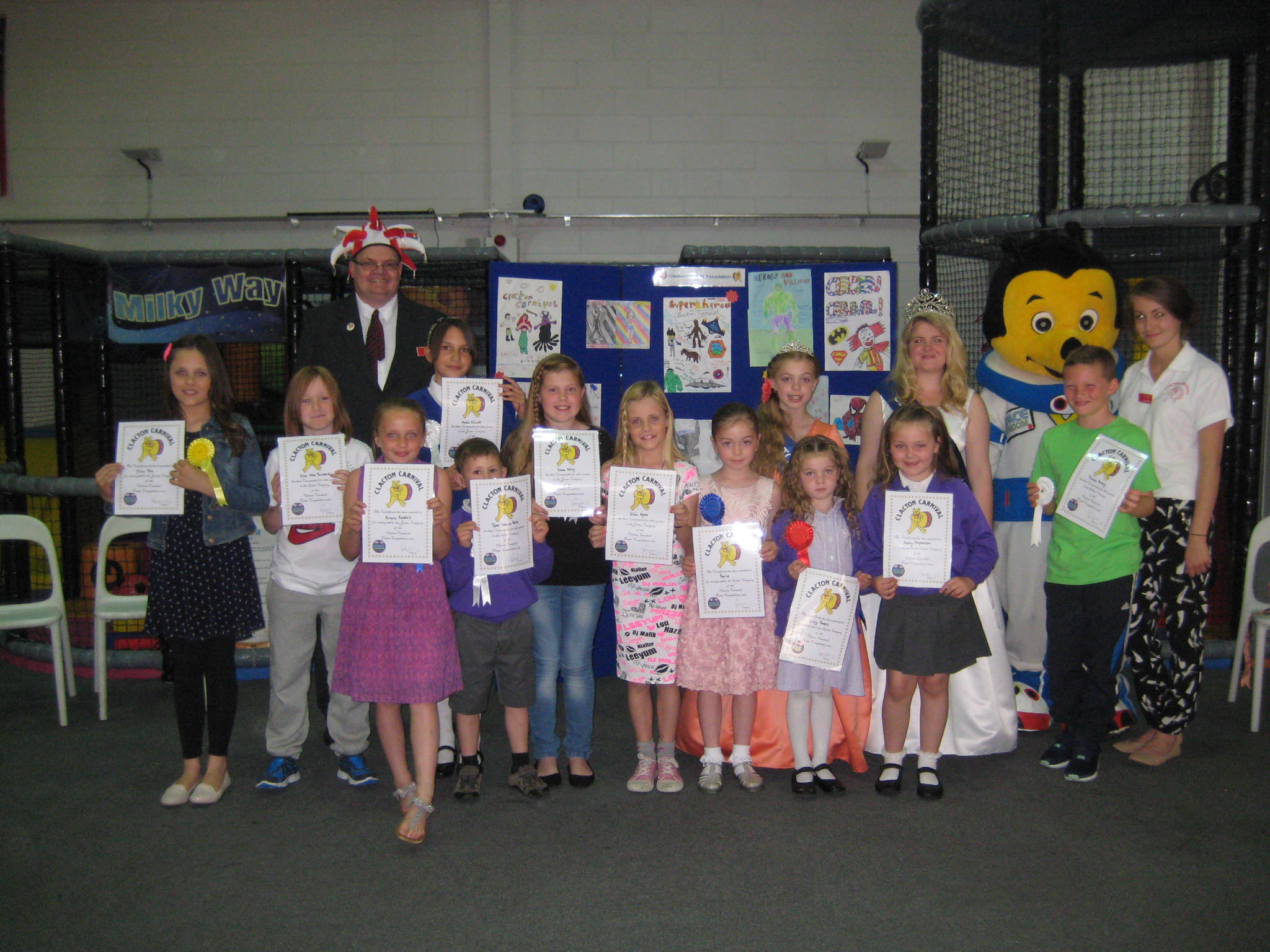 This year, we had 279 posters submitted from six primary schools and one youth group. Though the number of organisations was down on last year, the quality of this year's posters was very good, making the judging decisions more difficult. The judges were Sarah Junczyk and Nancy Smith, from Space Kingdom – who also generously sponsored the competition.
This year, the theme for the Carnival is 'Heroes and Villains' and so many of the posters depicted classic superheroes such as Batman, Superman and the Hulk. Events during carnival week including the Donkey Derby and the Firework display were also shown on many of the children's posters.
The Presentation Evening was held on the 8th June at Space Kingdom, where the winners were presented with prizes, certificates and rosettes. The winning posters will be displayed in Clacton Library from the 10th June until the end of June and then put up in Space Kingdom for the month of July.
Many thanks to all those who have helped to make this year's Poster Competition a success; Space Kingdom, Clacton Library and of course the Schools and Youth Goups for taking part.
PRIZE WINNERS
Infants (aged 5-8)
1st Lily Powell White Hall Academy
2nd Pearl Hughes Engaines Primary School
3rd Kacey Stephenson White Hall Academy

Commended :
Tristan Hanney Holland Park Primary School
Tyson Cameron Betts White Hall Academy
Ella-Mae Townsend-Joy Frobisher Primary School

Juniors (aged 9-11)

1st Leah Stokes Alton Park Junior School
2nd Perece Randell Holland Park Primary School
3rd Ellie Pile Holland Park Primary School

Commended:
Emma Kelly Frobisher Primary School
Ellie Ayres Frobisher Primary School
Amba Elliott Frobisher Primary School