Colouring Competition 2017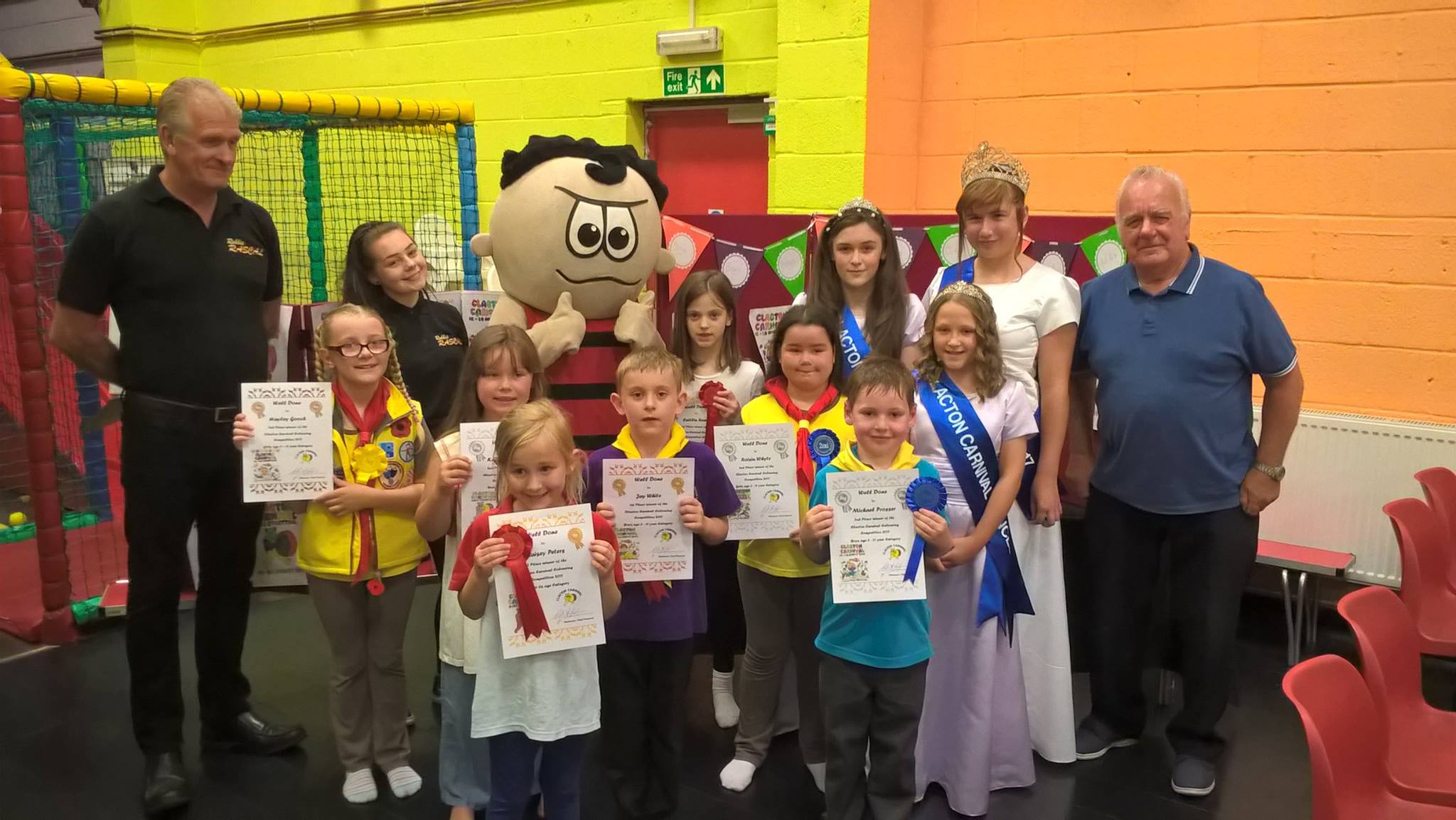 Over the past few weeks Clacton Carnival have held a colouring competition for children under 12.
We provided templates to the Schools and Youth Groups with one template for the under 6's and two different ones for boys and girls for the older children.
We recently held our Prize winners evening at Rascals who also sponsored the prizes.
We are extremely grateful to the owner, Robert Mitchell St Joseph as our previous Sponsor for this event was no longer available.
We had 88 entries and the Prize winners were:-
Boys Category:
1st Place - Jay White age 7 (1st Clacton on Sea Beavers)
2nd Place - Michael Prosser age 6 (1st Clacton on Sea Beavers)
Girls Category:
1st Place - Caitlin Reeve, Age 8 (1st Clacton on Sea Brownies)
2nd Place - Roisin Whyte, Age 8 (1st Clacton on Sea Brownies)
3rd Place - Hayley Gooch – Age 9 (1st Clacton on Sea Browinies)
Under 6's Category:
1st Place - Maisey Peters – Age 5 (1st Jaywick Rainbows)
2nd Place - Kayla Darnell now age 6 (1st Jaywick Rainbows)