LOUISE CROWNED QUEEN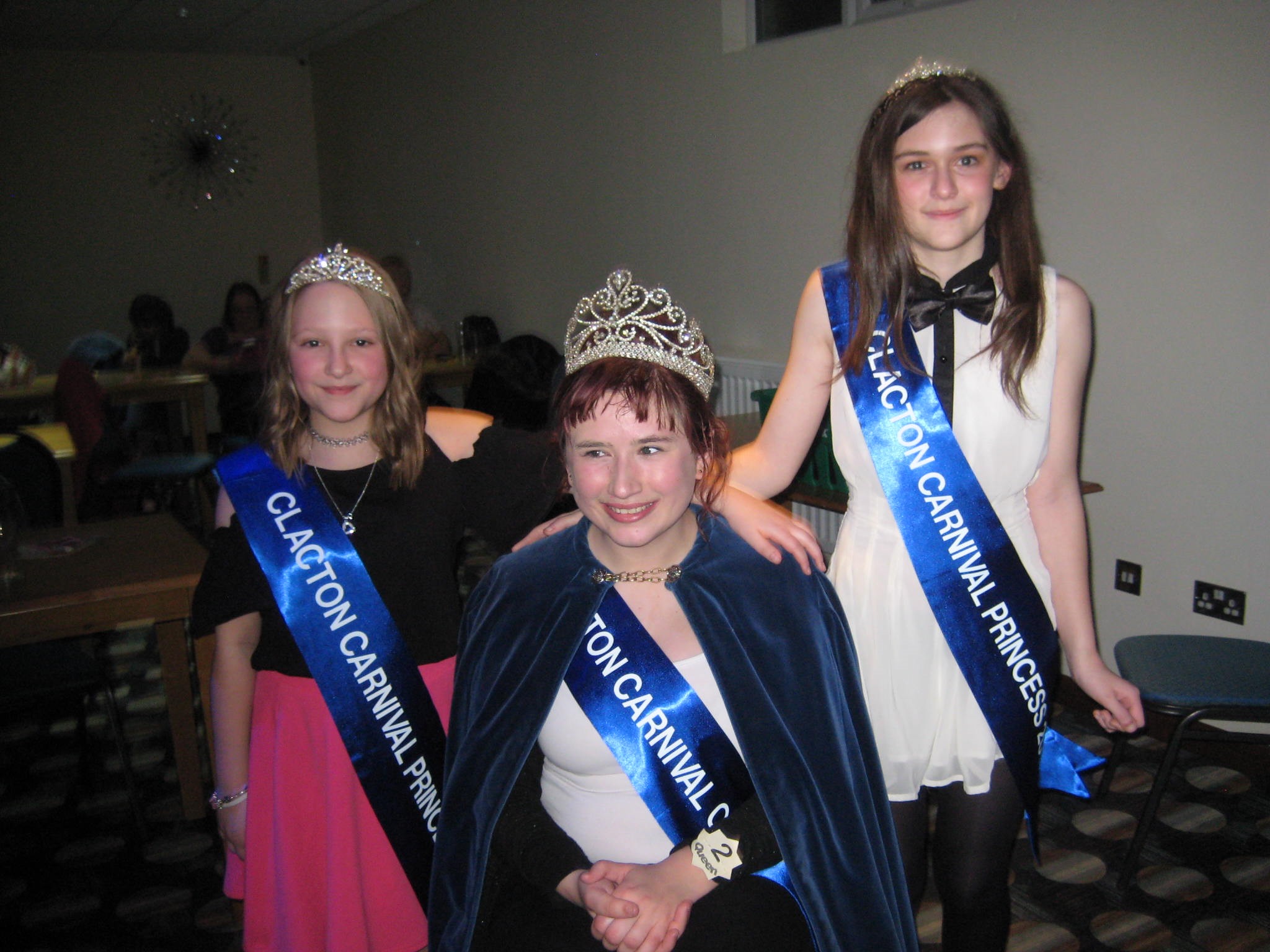 18 year old Louise Primmer was crowned the new Carnival Queen for this year. Louise is studying
Hairdressing at the Colchester Institute. Her 2 Princesses are 11 year old Hannah Elborn, a pupil at
the Clacton County High School and 13 year old Kaycie Fraser a pupil at the Tendring Technology
College.
The Selection and Crowning took place at The Tavern in Holland on Sea on Friday 24th March at a Disco with Em-Be Sounds
The Judges were Heidi Blyth, Owner of Airways Hair and Beauty who is also the Hairdresser for the Carnival Court; Amy Shelley, Owner of Indi-Glo Beauty; Sophie Vimter, Dance Teacher at The Company and Jessica Witney from Beautiful Brides, creators of the Court dresses.
The new Carnival Court will be visiting many other local Carnivals this year as well as leading Clacton's very own Procession on 12th August and participating in all other events during Carnival week.