NEW LIFESAVING EQUIPMENT PROVIDED AT CLACTON TOWN HALL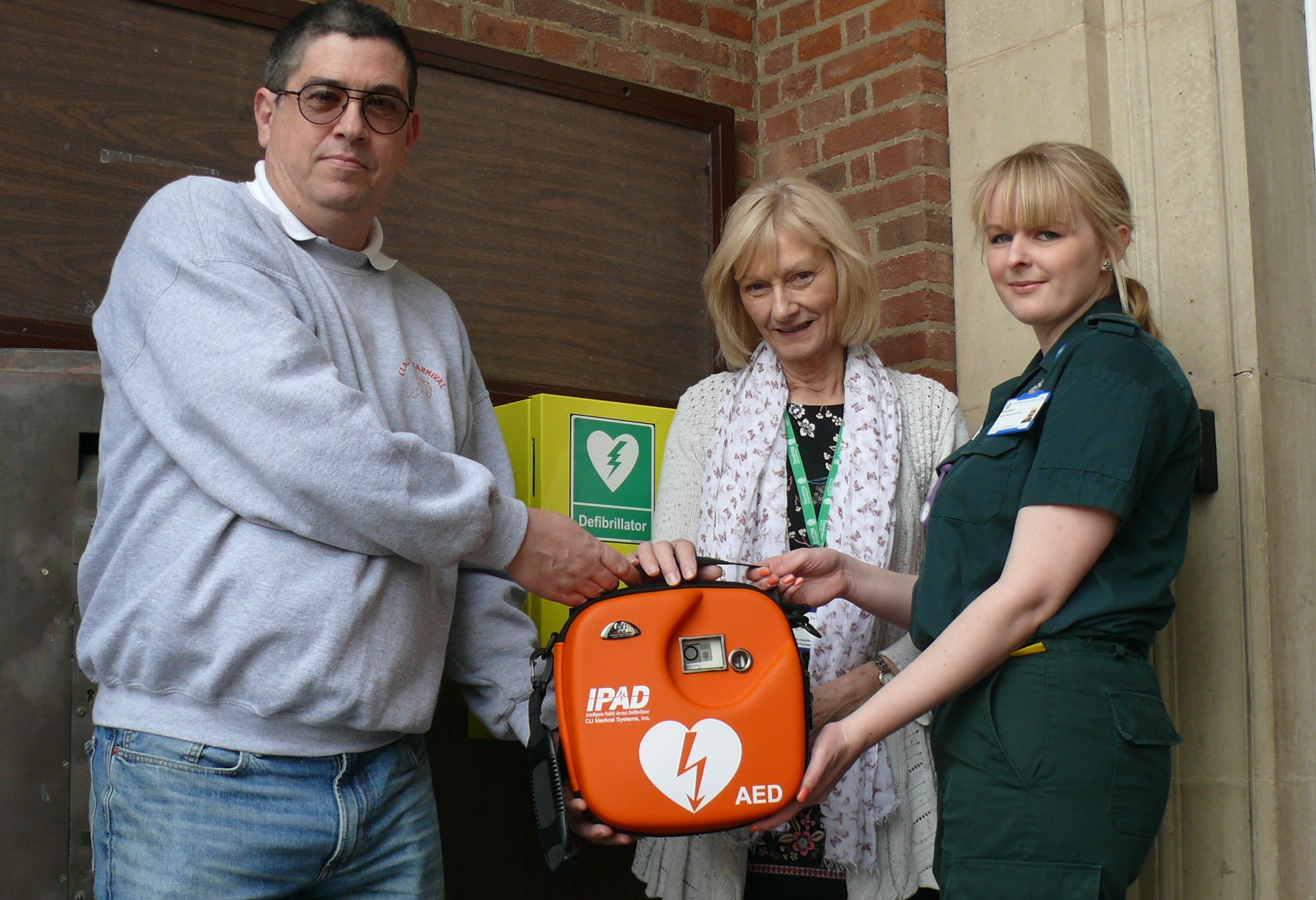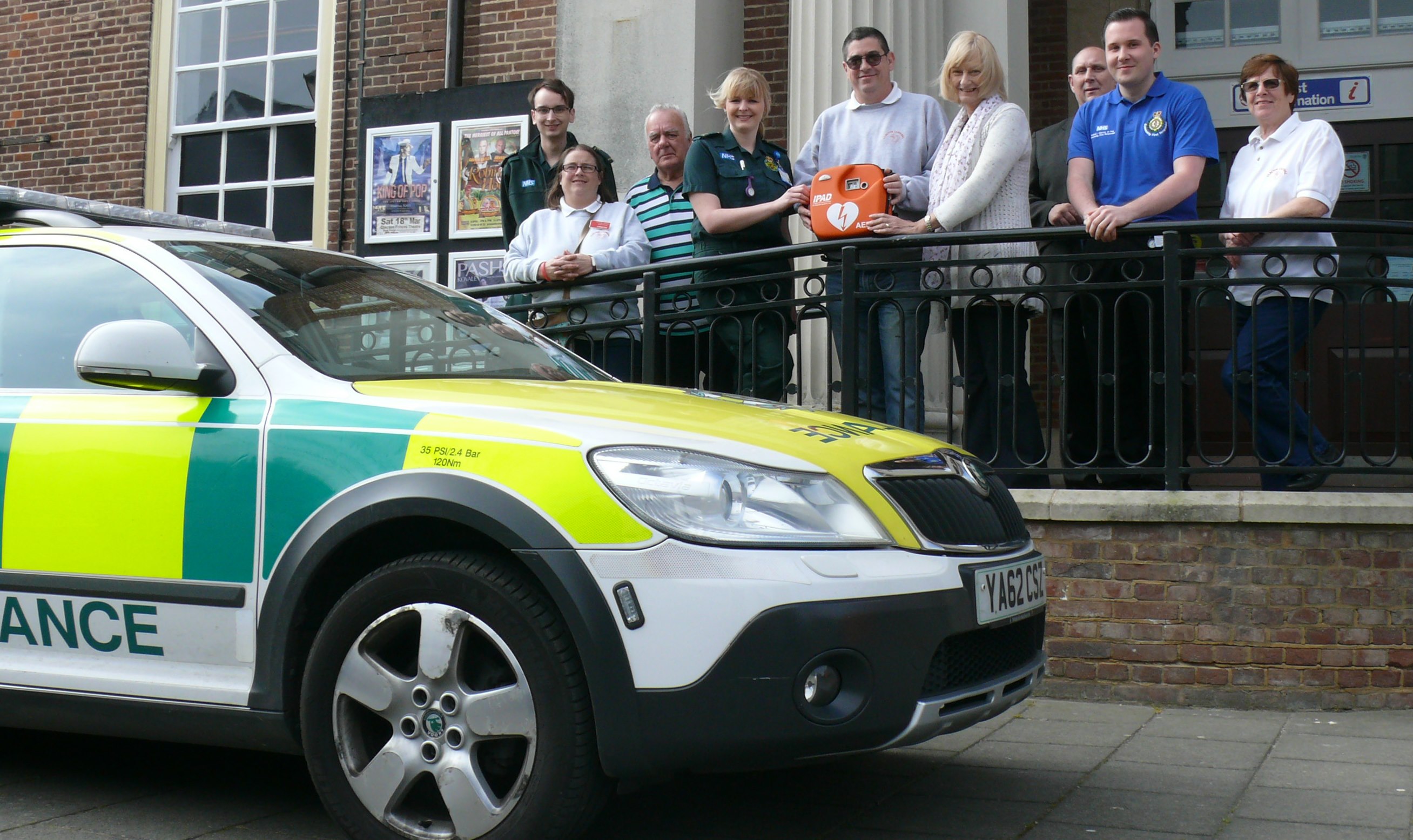 New lifesaving equipment has been provided at Clacton Town Hall thanks to a community effort.
The defibrillator machine will be able to be used by anyone in the area of Station Road.
The machine has been provided by the Holland and Clacton First Responders and paid for by Clacton Carnival Association (CCA) from the carnival street procession.
The initiative came about after CCA was keen to have the equipment installed in a central location in the town.
Free heartstart training is to be given to anyone who would like it, especially those living or working in the vicinity of the Town Hall, and that will be getting underway next month.
Sessions will be held in the Essex Hall in the Town Hall every morning from Monday April 24 through to Friday April 28 from 10am to 12noon.
Heartstart is a Cardiopulmonary resuscitation (CPR) training course and is a British Heart Foundation campaign.
Training includes how to recognise when a person is in cardiac arrest; how to perform CPR; how to use the defibrillator; how to place an unconscious person in the recovery position, how to help someone who is choking and how to deal with a serious bleed.
The defibrillator has been installed on the outside of the building so that it can be used even when the offices are closed.
Lynda McWilliams, TDC's Cabinet Member for Leisure and Partnerships, thanked both CCA and the Holland and Clacton First Responders for making this possible.
"We are happy for the Town Hall to host the equipment and training which will be of major benefit to the community," she said.
Paul Townend, Chairman of CCA, added: "We are delighted to have been able to provide this vital piece of lifesaving equipment."
To book a place on the training sessions contact Lizzie Ridout on 01255 686340 or email eridout@tendringdc.gov.uk